Predicting Ipsilesional Motor Deficits in Stroke with Dynamic Dominance Model
Purpose
Some stroke patients have severe weakness in one arm and must rely on their less-affected arm for daily activities. Previous research has shown that in some patients, the less-affected arm also experiences weakness due to the stroke. This research is being done to find out if the less-affected arm can be trained to perform faster and better during daily activities. Approximately 180 people will take part in this research study at Hershey Medical Center and University of Southern California.
Keywords: stroke, therapy, rehabilitation, weakness, arm
Study Sites
1540 Alcazar St., Los Angeles 90089

18 - 85
We are looking for stroke survivors who are not currently receiving rehabilitation and have little movement of their affected arm. If you are interested to participate in this study, please contact Brianna Chang by email (briannsc@usc.edu)
What's involved?
Procedures
Clinical tests, surveys, and therapy of the arm
Compensation
Compensation is available for each visit. Parking permit is provided if needed.
Medical cost coverage
Study-related tests and procedures are covered, including MRI and therapy.
Eligibility
Must have
---
6+ months post-stroke
Age 18-85
Only one side affected by stroke
Little to no function of the affected side
Difficulty opening hand
Can't have
---
Multiple strokes
Both sides affected
Ability to open affected hand
Study Team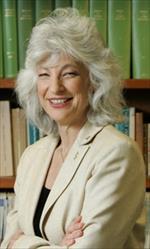 Principal Investigator
Carolee Joyce Winstein, BA, BS, MS, PhD
For questions about this study, contact:
Project Coordinator Brianna Chang
1540 Alcazar St., Los Angeles
(909) 274 - 8631
IRB number: HS-18-00802
Study posted on: TBD
Recruitment period: Present
We respect your privacy!
All the information you give us is stored in a secure, password protected database. All the information that you choose to share will be kept private and confidential. Read University of Southern California's Privacy Policy here.